Swedish Museum of Natural History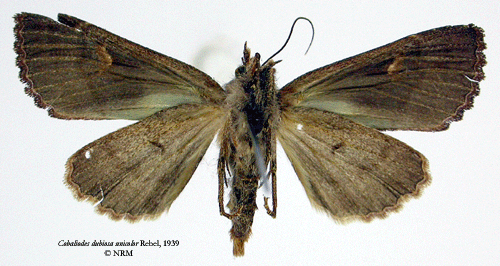 Cobaliodes dubiosa unicolor Rebel, 1939.
Reference: Rebel, H. 1939, Die Arthropodenfauna von Madeira nach den Ergebnissen der Reise von Prof. Dr. O. Lundblad Juli-August 1935. XXII. Lepidoptera: Rhopalocera, Sphingidae, Noctuidae. - Arkiv för Zoologi Band 32 A nr. 3, pp. 10-11, Almqvist & Wiksell Boktryckeri, Uppsala.
Return to species-list.