Swedish Museum of Natural History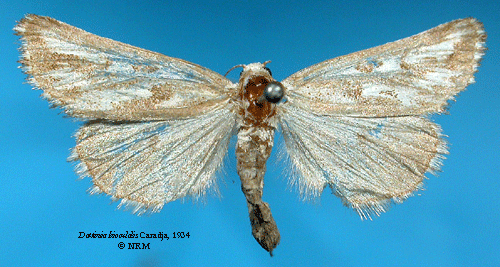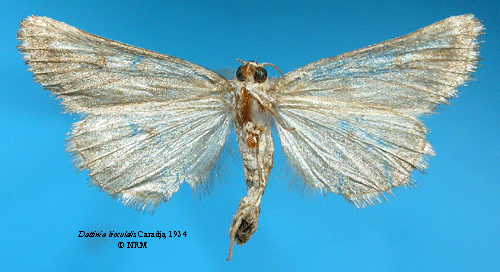 Dattinia bioculalis Caradja, 1934.
Reference: Caradja, A. 1934, Swedish-chinesische wissenschaftliche Expedition nach den nordwestlichen Provinzen Chinas, unter Leitung von Dr. Sven Hedin und Prof. Sü Ping-chang. Insekten. gesammelt vom schwedischen Arzt der Expedition Dr. David Hummel 1927-1930. 22.Lepidoptera 3. Familiae: Pyralidae, Pterophoridae, Tortricidae-Tineidae l. s. - Arkiv för Zoologi Band 27 A nr. 8. Almqvist & Wiksells Boktryckeri AB, Uppsala. pp. 1-10.
Return to species-list.